Environmental Chambers for Nikon
Environmental Chambers for Nikon

Share
(Digital Pixel)
Description
Nikon Inverted Microscope Chamber Systems Ti-E single and double layer
The Nikon Ti-E microscope is available as a single or double layer microscope. Chambers are available for both of these systems.
Digital Pixel has also designed systems for use with the Ti-E when combined with either the Nikon A1 Confocal, or Yokogawa Spinning Disk systems from Visitron, Andor or Perkin Elmer.
All of the Digital Pixel designs provide excellent access to the microscope. Chambers are available in either clear, mast black, shaded or mixed, with matt back to all sides of the chamber apart from the front, which is clear. The latter systems are available with internal LED illumination.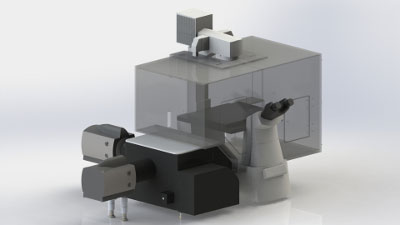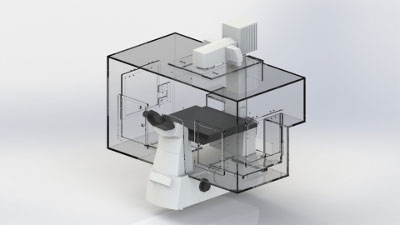 Supported Microscopes
Nikon Ti-E with one (1L) or two optical layers (2L)
Nikon Ti-E with Nikon A1 Confocal System
Nikon Ti-E with Andor Yokogawa Scanning Head
Nikon TE2000
Chamber and Heater Thermal Specifications
Temperature Range Ambient +1 °C to 42 °C
Temperature Stability ± 0.3 °C
Temperature Homogeneity ± 0.3 °C across the XY axis of a motorised stage system.
All measurements depend on the precise microscope and chamber configuration, but are typical.
Environmental Chambers for Nikon